ABOUT US
OUR EXPERIENCE
HBR Group is a Dominican company that has professionals in continuous training, specialized in consulting services and vertical or customized developments for banking and financial sector companies either with national and/or international scope.
Our main strength is a highly specialized team with a great diversity and depth of knowledge in the development of banking products, which adapts to the work style of its different clients. In addition, we have a management team with extensive experience in banking, whose business initiative has been directed exclusively to the financial-banking sector.
Our proposal to companies in this environment brings an important nuance: the use of new technologies and a previous analysis, as well as our knowledge of the challenges facing today's banking.
Our company possesses strengths in Consultancies, Project Management and Vertical Applications Developments. This is because we have the right staff and identified the needs of our customers.
We are a service company, aware of the essential needs of our clients since we have worked in various banking institutions. This makes us holders of a vast work experience that has been acquired through time by the execution of large projects related to the sector that orientate our products and services.
OUR HISTORY
HBR Group is incorporated under the laws of the Dominican Republic in October 2004 and began operations in April 2004 as a consulting project for the financial sector.
It was based on a human team with a long experience and experience in the banking area, which has averaged around twelve years dedicated to providing computer solutions to different local and international financial institutions.
To respond timely to the requirements of financial institutions with which it maintains a business relationship and to agree with market trends, HBR Group decided to expand to offer a full range of services, from consulting in the acquisition of applications, through the development of software / systems and interfaces, to support and management in the implementation process.
Currently, HBR Group carries out two main activities: on the one hand it is a consultancy services company and on the other it is a company of evaluation and development of solutions to satisfy customized needs of the systems management in our scope of action.
HBR Group is headquartered in Santo Domingo, Dominican Republic, has a staff specialized in the financial market, which allows it to be present in all events that strategically agglutinate those who evaluate and make decisions for the acquisition of technological solutions of the sector In which we develop.
OUR PHILOSOPHY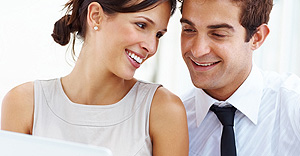 MISSION
Offer consulting and IT solutions with high quality standards, which achieve the satisfaction of our customers and the sustained profitability of the company.
VIEW
To be recognized in the national and international market as a leading brand that adds value in the generation of computer technology products and services.
VALUES
Integrity
Teamwork
Planning
Professionalism
Credibility
HUMAN RESOURCES
Our human resources are our greatest assets. Professionals with a high academic and technical background, prepared to face and solve the problems of our clients with firmness and efficiency. A work team with a very clear criterion of our responsibility, able to work in coordination and close collaboration with our clients.
We are persistent in the pursuit of excellence, and is that the passion we feel for what we do is intended to give our customers our most valuable asset, our knowledge. It is for this reason that we invite you to join this one that is our and will be your company, and with your preparation contribute to our goal..