Our Services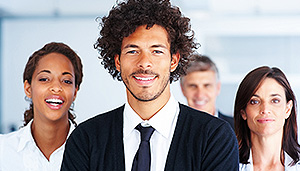 Companies nowadays have to respond to a rapidly changing market conditions with agility and innovation. Staying at the forefront of that change and achieving long-term success requires business transformation. Our Integrated Consulting and Development Services start-to-finish help your company make that transformation with certainty.

PROJECT CONSULTING
This service provides support and fellowship to our clients throughout the project development cycle, applying a support methodology according to the type of project to be carried out.

TECHNOLOGY SERVICES
We support the areas of IT in aspects such as: Strategic planning of systems, Definition of Platform, Architecture, Parameterization, Development of Interfaces, Integration and Preparation of Tests and Certifications. We also support systems integration, application development and management services and solutions.

EVALUATION OF THE CURRENT SITUATION (Assessment)
This service is designed to give an overview of the situation in which the institution is in terms of Information Technology. It is a process used to collect information in a systematic and comprehensive manner.

SOFTWARE SELECTING
Support the selection of any type of software, taking into account factors such as: Functionality, Cost, Provider, Experience, Support and Support, Research and Development.

Outsourcing SERVICES
This service aims to provide human resources with profiles specialized in any area of technology at the time and place your company needs it, avoiding the loss of time and costs with direct contracting.

DATA CONVERSION
This service includes everything from the management and administration of data conversion projects to the execution of the necessary activities such as the definition of the Conversion Plan.
Services
Software Services

Implementation and installation of HBR Group products
Cloud Services
HBR Group Product Update



HBR Group Support Center
Professional services